Home is the most important place in your life. It's where you spend most of your time, take care of your loved ones, and enjoy the company of family and friends. As such, it deserves all the necessary protection to ensure that nothing unwanted enters it. Locksmith Express Panama has been fulfilling all your security needs for a long time.
The reason why it's so trustworthy is that locksmith express Panama gives priority to customer satisfaction over anything else. It also offers some of the best residential security services in Panama City to ensure maximum property protection. In this blog, we'll discuss how locksmith expresses Panama can help you maximize your home security in Panama City and beyond.
Professional Locksmith Services in Panama
Professional locksmith services are available for residences in Panama City, FL. Locksmith services include key replacements, lockouts, and rekeying. Other benefits include broken key extraction and car key replacements. A locksmith can help with any type of locksmithing task, from installing new locks to changing or making keys. Most locksmiths in Panama have years of experience working on all kinds of locks and can help with any customer issue. They can also provide expert advice on the best way to secure a home or business.
A locksmith's skill and expertise can make all the difference when securing a door or window. Their wide range of locksmithing services makes it easy for customers to access reliable service no matter where they live in Panama City.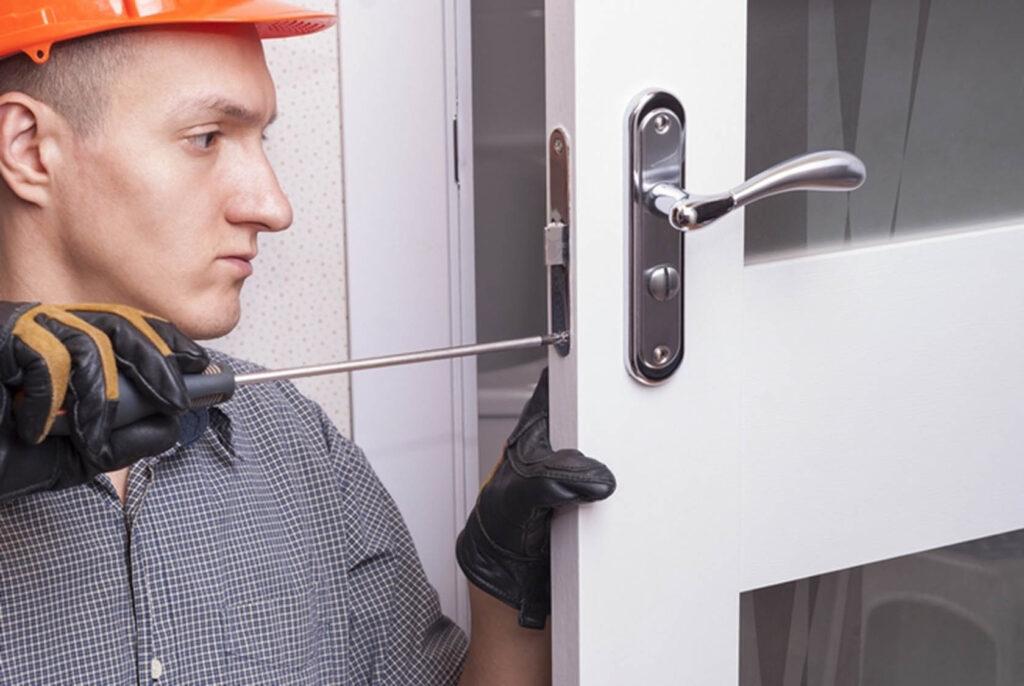 Comprehensive Residential Security
Locksmith Express offers comprehensive residential security solutions for homeowners in the Tri-State area. These solutions include door locks, window locks, key duplication, and other security measures. Locksmith Express also provides maintenance services and unlocks for your home or business. They work with various security systems, so you can be confident that your security is always up to date. In addition to residential services, Locksmith Express offers professional lock installation and repair in Panama City. All their locksmiths are certified and have years of experience working with various locks.
Locksmith Express Panama City offers professional, high-quality locksmith services to residents in the Tri-State area. With access to comprehensive security solutions and emergency response, homeowners can be confident that their safety is always our top priority.
24/7 Emergency Locksmith Services
Locksmith Express is a Panama City locksmith company that offers the best locksmith services. It provides 24/7 emergency locksmith services and has a team of skilled locksmiths to handle any type of lock problem. The locksmiths at Locksmith Express specialize in residential, car, and commercial locksmithing and are highly skilled in their field. They offer affordable, quality service and can be accessed anytime to help with locks and keys.
If you need urgent locksmith help, you can call on Locksmith Express for assistance. It provides affordable and quality service and has been acknowledged by customer feedback as one of the best locksmith services in Panama City.
Reliable Automotive Locksmith Services
Locksmith Express is the leading provider of high-quality automotive locksmith services in Panama. With 24-hour emergency locksmith services and competitive pricing, their team can provide key replacement and repair, car lockouts, ignition repairs, high-security key programming, trunk unlocking, and more. They also offer car essential copies, transponder copies, and remote duplications for needy customers. Their team has access to many keys for cars and trucks, including keys for cars, SUVs, motorcycles, and watercraft. Additionally, automotive locksmiths can assist with critical replacements and repairs for any make or model vehicle.
With such a diverse range of services, customers can seek help from Locksmith Express whenever they have a problem with their car keys.
Maximum Protection for Your Property
– Locksmith Express Panama provides maximum security for small businesses, commercial locations, and extensive institutional facilities. They offer a wide range of security solutions, including installation, repair, replacement, and service of locks and keys, master key systems, safes, and electronic/keyless entry systems.
– Highly trained experts offer their services with extensive experience in the field. They are licensed, certified, and insured, ensuring your property is always protected.
– You can count on them for panic hardware, personnel change re-keying, lock re-keying, critical extractions, keyless entry systems, and combination changes.
– They have a reputation for providing reliable and affordable locksmith services. Their customer service is exceptional as well.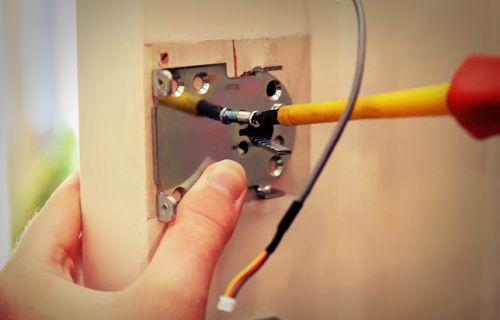 How locksmith Express Panama Ensures Security
Locksmith Express Panama is a locksmith company that operates in Panama City and other parts of the country. This company provides high-quality services at affordable prices. One of the reasons why people trust Locksmith Express Panama is because of its professionalism and dedication to delivering high-quality work.
One of the ways Locksmith Express Panama ensures security is by hiring only qualified, experienced technicians. These technicians have been trained to handle all locks, from simple keys to complex high-security systems. They are also equipped with state-of-the-art tools and equipment to carry out any task.
Another way Locksmith Express Panama ensures security is by providing quality products and services to its customers. The company stocks a wide range of high-quality locks, keys, and accessories. This ensures no matter your problem with your home or business.
With Locksmith Express Panama's reliable services, you can count on getting top-notch protection for your home or business, so if you need a reliable locksmith in Panama City or anywhere else in the country, count on Locksmith Express Panama!
Why choose locksmith express Panama?
Locksmith Express Panama is a reputable and reliable locksmith service provider that has been serving the Panama community for many years. With a team of experienced and skilled technicians, they offer a wide range of locksmith services, including emergency lockouts, rekeying, lock installation and repair, and more. Here are some reasons why you should choose Locksmith Express Panama:
Quick response time: Locksmith Express Panama understands the urgency of locksmith emergencies and provides fast response times to ensure that their customers get the help they need as soon as possible.
Professional and experienced technicians: Their technicians are fully licensed, insured, and bonded and have the experience and skills to handle any locksmith problem, big or small.
High-quality products: Locksmith Express Panama uses only the highest-quality locks and hardware to ensure customers receive the best possible service.
Affordable prices: Locksmith Express Panama offers competitive pricing for their services, making it affordable for their customers to get the locksmith services they need without breaking the bank.
Convenient and mobile services: Locksmith Express Panama offers mobile services, so they can come to your location and provide their services on the spot, saving you time and hassle.
In conclusion, Locksmith Express Panama is a reliable and trustworthy choice for all your locksmith needs. With their quick response times, professional technicians, high-quality products, affordable prices, and convenient mobile services, they are the best choice for anyone needing locksmith services in Panama.
Conclusion
Locksmith Express Panama is a reliable and trustworthy locksmith service that provides a wide range of services that can help you solve any locking problem. From emergency lockouts to lock installation and repair, Locksmith Express Panama has everything you need to get your life back in order. With years of experience and a wide range of services, Locksmith Express Panama is the perfect choice for anyone needing a reliable locksmith. Check out Locksmith Express Panama today if you're looking for a dependable and affordable locksmith service.