About Locksmith Express
---
Locksmith Express is a team of highly-trained, experienced professionals that are familiar with many types of traditional and digital locks for homeowners and businesses. If you have recently moved into a new home or are a landlord who needs the locks changed between tenants, we are ready to help.
---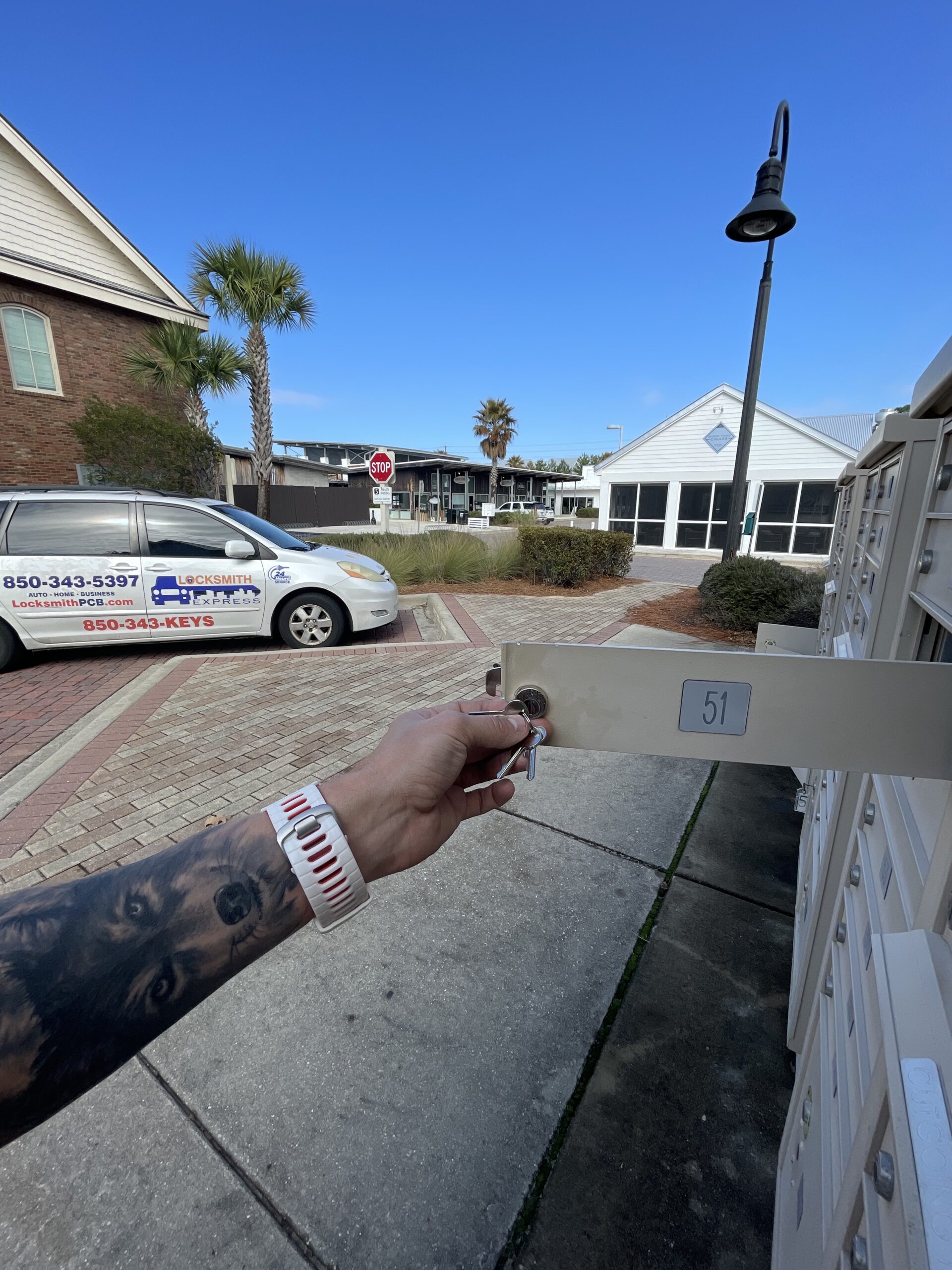 We promise fast service, and our team is always friendly and professional
Our business believes in placing the principles of honesty, integrity, and quality service as our first priority. That is why so many in the Panama City area have come to trust us.
We have been serving the area for many years and can service most lock brands including:
• Medeco
• Master
• Kwikset
• Folger Adams
• Titan
• Falcon
• Simplex
• Lockmetrics
• Baldwin
• Sargent
• H.E.S.
• Yale
• Many others
Here are a few of the services that we have to offer:
• Car lockout services.
• Home lockout services.
• Car key reprogramming.
• Car remote control programming.
• New car keys.
• Car ignition key repair.
• Rekey lock services.
• Landlord lock change services.
• New homeowner lock change services.
• Gun safe locks.
• Safe deposit locks.
• Vault locks.
• Broken key in lock.
• Emergency lock services.
We are happy to serve the following cities: Callaway, Cedar Groove, Highland Park, Laguna Beach, Lower Grand Lagoon, Lynn Haven, Mexico Beach, Panama City, Panama City Beach, Parker, Pretty Bayou, Springfield, Tyndall, Southport, Rosemary Beach, Santa Rosa Beach, and the surrounding area.
If you need a local locksmith that has built a reputation on trust, give us a call, and we will be happy to help with your lock or key needs.
Why Choose Us
When you need a locksmith, you need someone that you can trust. We also know that in many cases, you do not have time to wait. That is why Locksmith Express offers trusted locksmith services in Panama City, FL, and the surrounding areas.
We are the local choice when you need a residential locksmith, commercial locksmith, or car locksmith. Our team of professionals has been in the business for many years, and we have experience with many different types of locks. We are happy to help you 24 hours a day, seven days a week.
Our team has the right equipment to service many types of locks and get the job done quickly and professionally. If you have locked yourself out of your apartment, home, car, or business, you do not need to feel embarrassed because it happens to everyone from time to time.
Many times, the first call is to the police or fire department, but they are limited in what they can do. Most of the time, the only thing they will do is to call a locksmith to help solve the issue, so you can save time and hassle by calling us first. We are the number one choice when it comes to lockout services in the Panama City area.
You will find that we offer competitive pricing, and if you have lost your keys, we can save you the hassle and expense of visiting the dealership. We offer a wide variety of services to suit, and if you need professional services, we will be happy to give you a free quote to keep all of your properties safe. There are many reasons why homeowners and businesses in the Panama City area trust Locksmith Express for their security needs.
We place your safety and security as our top priority and are proud to serve our community in Panama City and the rounding area. We are dedicated to keeping the community safe, protecting your livelihood, and helping you feel safe in your home.
Whether you need to have emergency locksmith services, need to change your locks, or have your locks rekeyed, you can count on Locksmith Express for fast, reliable service.
What They Say About Us
---
Joel Hernandez
May 6, 2022.
Because I had misplaced my door keys and was locked out of my residence, I required a locksmith to open the lock. It was considerate of them to reply my call so quickly. In no time, these guys had the door lock rekeyed. They were also fairly priced.
Gertrude Myers
May 5, 2022.
The team of locksmith services did the work effortlessly. They unlocked the door within ten minutes and I'm really impressed with their work . Thank you for helping me unlock the door.
Mahendra Sewcharran
May 4, 2022.
This company is great for locksmith services – professional, fast and on time. Prices were fair and they did excellent work, 100% recommend them.
Katelyn Prynne
May 4, 2022.
Came within 20 minutes of me calling
Andy-Lee Bailey
May 3, 2022.
Best locksmith in the world that makes for your service bro 👊🏾
They did their work in no time after they reached my loacation. I'm impressed with their locksmith work.
Leroy Mendoza
May 2, 2022.
I'm not a very handy person, so when I had to get my locks re-keyed, I was very pleased to find a locksmith who could do it quickly and efficiently. Their work was high quality and reasonably priced, too. Thanks for the good service!
Rob Taylor
April 30, 2022.
The service was great. We got in at 2 A.M. and we were locked out with no keys and Artem showed up in 10 minutes got us into our house and replaced out deadbolt. 10/10 definitely recommend using Artem if you need any locksmith service.
Everette Mayer
April 29, 2022.
They arrived at my location within 30 minutes of my call, and they handled the situation with professionalism and took care of all of the locks.
Kenneth Higgins
April 28, 2022.
This locksmith company comes highly recommended because of their professionalism and outstanding customer service.