Lock Change Service
If you have recently purchased a new home or business, the first thing that you should do is to change the locks. Even if the realtor hands you a new set of keys, you should still consider having the locks changed because you never know who looked at the home before you did. Buying a new home or business is exciting, and the first thing you should think about is keeping it safe.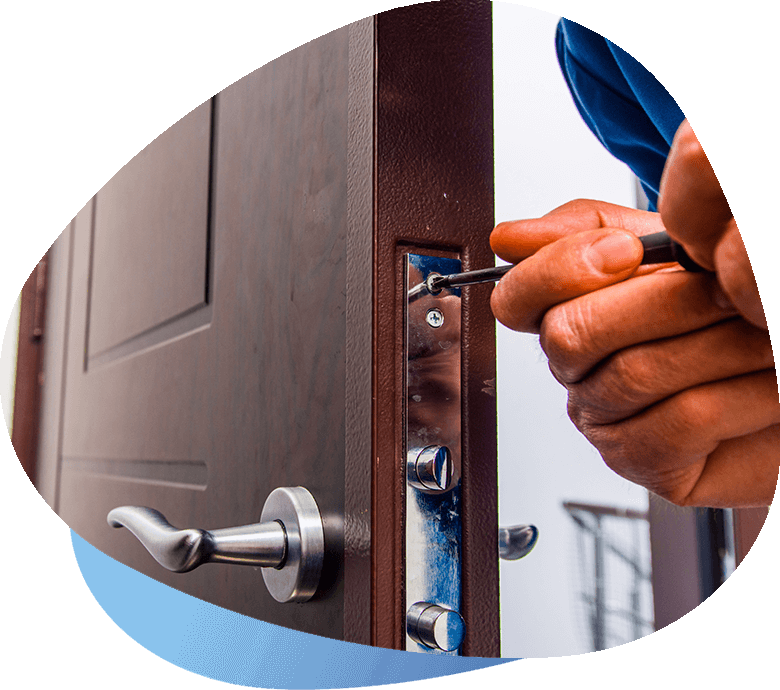 We offer expert lock change and installation for your home or commercial property
Security is not always something that you like to think about when you purchase a new property, but it is the first thing that you should consider. If the lock is older, there is a good possibility that there are extra keys floating around, and they could be in anyone's hands. It is always better to err on the side of caution and take a safer approach. This is also an excellent time to upgrade the lock system, especially for older buildings.
Landlord services
If you are a landlord who needs to use locksmith services frequently when tenants move in or out, we can often provide excellent quotes for long-term clients. We take the security of your building seriously and will be ready to change your locks quickly as soon as you give us a call. We are also there if you or your tenants have been locked out of the property.
Home Lock Change
Aside from moving into a new home, there are many reasons why you might want to change the locks are in your home. You might want to restrict access, or maybe, your locks have been in place for some time and are in need of a little attention. Protecting your home and keeping your family safe is a priority, so you want to make sure that the locks are installed by a professional and that they offer the best protection available.
At Locksmith Express, we understand your concerns and will make sure that our services offer you the best protection possible.
One of the most common calls that we get is when someone purchases their own lock and tries to install it themselves. If you have the expertise and right equipment, it is possible to change your lock yourself. If you have never done it before, it can be more difficult than it looks. There are many reasons why you might not want to try the DIY route and call an expert first.
The directions on the lock make it look simple, but if you do not make the proper measurements, it will not line up properly and may fail to open or close. Installing a new lock requires drilling holes in the door frame. If you do not have the proper equipment or do not use the right technique, you could easily split the frame and need to call a carpenter to repair it. Also, you must have an appropriate drill bit if you have a masonry, concrete, wood, or metal door frame.
If you are not experienced, there are many places where the installation process could go wrong and end up costing you much more than calling an expert in the first place.
Protecting your property and family is too important to risk an improper lock installation, so call us, and we can help make sure the job is done right the first time.
FOR THE BEST LOCKSMITH SERVICE ─ CALL US TODAY!
+1 (850) 343-5397
Your safety and security are our top priority at Locksmith Express. If you need a locksmith in Panama City, Florida, our team is ready to help. You can call us 24/7, and we will get someone out to help You as quickly as possible.